Embroidery Mesh Top W/ Fringe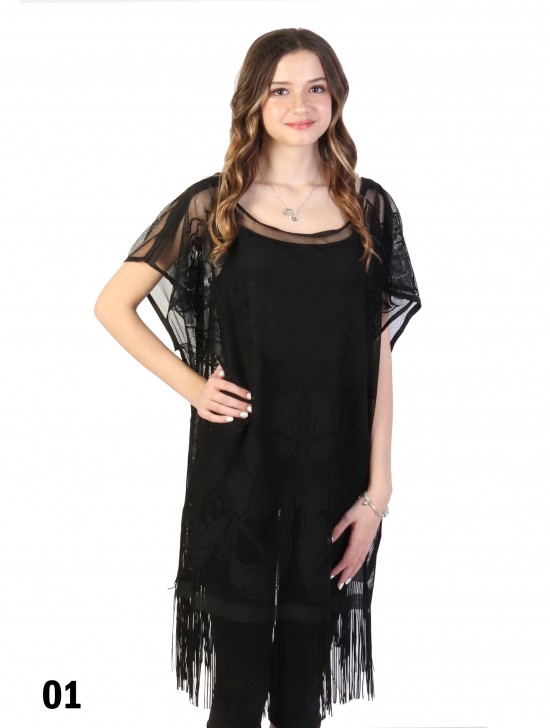 Minimum 2 pcs. Extra Long Mesh Top with elegant fine floral embroidery design. Fringes attached to petal-shaped rim. Great for beach, weekends and summer vacations. Can be used as a hot bikini cover.
Colour: Black
Product Details
Size
One Size Fits All Up To 220 Lbs Neck: 10.6" Width: 29" Length(include tassels): 43.3" Tassels: 7.9"